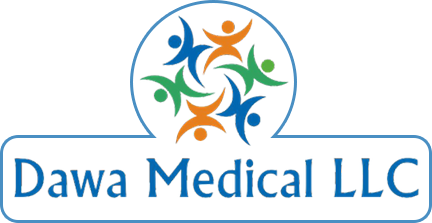 A MEDICAL DEVICE CONSULTING COMPANY
SPECIALIZING IN DISTRIBUTION, US INITIAL IMPORTER, FDA US AGENT AND WAREHOUSING
YOUR ONE STOP SHOP TO SUCCESS IN THE MEDICAL DEVICE MARKET!
As medical supplier consultants, we collaborate with medical device manufacturers to help them make better decisions, convert these decisions to actions and then implement these actions efficiently. Our services allow manufacturers to spend more time developing their devices rather than searching for distributors, negotiating contracts, and learning regulations.
Currently, we are collaborating with numerous international brands in order to assist them through the process of entering the US market. Each strategy we advise to our clients is tailored specifically for their product after an extended amount of research and analysis has been completed. During our research and analysis phase, we examine the specialty of the client's product, we calculate key indicators to forecast the product's potential growth and we then make recommendations as to who should be targeted as our primary consumers.
OUR FIELD OF EXPERTISE
FOR MEDICAL DISTRIBUTION
Interventional Radiology
Interventional radiology  is a group of techniques where medical imaging guidance, such as x-ray fluoroscopy, computed tomography, magnetic resonance imaging, or ultrasound, are used to precisely guide medical therapies to the internal structures of the body.  The range of techniques is broadly classified into two main types of procedures; diagnostic and therapeutic.
Interventional Cardiology
Interventional cardiology is the subspecialty of cardiology that deals specifically with the catheter- based treatment of heart diseases. The field includes the diagnosis and treatment of coronary artery disease, vascular disease and acquired structural heart disease.
Vascular Surgery
Vascular surgery is a surgical sub specialty in which diseases of the vascular system, or arteries, veins and lymphatic circulation, are managed by medical therapy, minimally-invasive catheter procedures, and surgical reconstruction.  The vascular surgeon is trained in the diagnosis and management of diseases affecting all parts of the vascular system excluding the coronaries and intracranial vasculature.
Orthopedics
Orthopedic surgery is the branch of surgery concerned with conditions involving the musculoskeletal system. Orthopedic surgeons use both surgical and nonsurgical means to treat musculoskeletal trauma, spine diseases, sports injuries, degenerative diseases, infections, tumors, and congenital disorders.
Spine
As opposed to open spine surgery, minimally invasive surgical approaches can be faster, safer and require less recovery time. Because of the reduced trauma to the muscles and soft tissues (compared to open procedures), the potential benefits are multiples.  Better cosmetic results from smaller skin incisions, less blood loss from surgery, reduced risk of muscle damage, reduced risk of infection and postoperative pain and faster recovery from surgery and less rehabilitation required.
Oncology
Surgical oncology is the branch of surgery applied to oncology; it focuses on the surgical management of tumors, especially cancerous tumors. As one of several modalities in the management of cancer, the specialty of surgical oncology, before modern medicine the only cancer treatment with a chance of success, has evolved in steps similar to medical oncology (pharmacotherapy for cancer), which grew out of hematology, and radiation oncology, which grew out of radiology.
Manufacturers
Our Clients (for distribution)
Conferences and Seminars
Upcoming & Past Events